District Convention:
BEElieve—the Magic of Service
Hey Key Clubber, are you interested in attending District Convention 2012?
What is it?
THE BEST KEY CLUB EVENT OF THE YEAR. Behold, the District Convention! Meet thousands of Key Clubbers from high schools in California, Nevada, and Hawaii and witness an exciting event unlike any other.
When and Where is it?
2018
Reno, NV
A
pril 13

-15,
Who can attend? Any Key Clubber who would like to attend!
Why should I go? All Key Clubbers are highly encouraged to attend because this is such a unique experience that only high school-aged Key Clubbers can attend! Key Clubbers have fun and learn about Key Club, leadership, and service... at the same time.
How are we going to pay? We are going to fundraise (yay!) to help lower the cost of attending DCON. The resulting cost for DCON depends on how much we fundraise and how successful each of our fundraisers are, which depends on your participation!
How are we going to get there? Everything, including rides, will be planned out so that there are no problems when April comes around.
---
Updates!
Powered by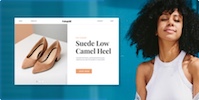 Create your own unique website with customizable templates.