Want to find out how many hours you have? You've come to the right place!
Remember to email our secretaries, Brooke Nelson , if there is anything wrong with your hours!
OUR HOUR REQUIREMENTS HAVE CHANGED:
​* We will be now collecting your 10 hours necessary on a semester basis*
​CLASS OF 2018: 60 hours total - 10 of those hours must be completed during your senior year
CLASS OF 2019: 70 hours total - 10 hours completed per semester onwards
CLASS OF 2020: 80 hours total
Senior Hours:
Class of 2018
official_key_club_hours_database.xlsx_-_class_of_2018__seniors_-2.pdf
File Size:
37 kb
File Type:
pdf
Download File
---
Junior Hours:
Class of 2019
official_key_club_hours_database.xlsx_-_class_of_2019__juniors_.pdf
File Size:
42 kb
File Type:
pdf
Download File
---
sophmore hours:
​Class of 2020
official_key_club_hours_database.xlsx_-_class_of_2020__freshman_.pdf
File Size:
34 kb
File Type:
pdf
Download File
---
Powered by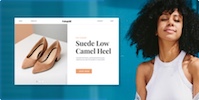 Create your own unique website with customizable templates.