Important information
REMEMBER TO CHECK OUR WEBSITE, WE WILL ALWAYS HAVE FUNDRAISERS, SPECIAL SERVICE PROJECTS, AND DIVISION/REGION/DISTRICT EVENTS GOING ON!

You must fill out the application and pay dues through the ASB website in order to remain a member of the club. If you do not do so, you may not be recognized at graduation. Thank you so much!
Are you interested in joining Key Club?
Here's how:
Go to

www.wrhskeyclub.weebly.com

and read all sections of the About Key Club​ tab.
Fill out the membership form completely.

GO to the ASB webstore online and pay your 20 dollar dues

Print your receipt and turn it in to Room 308.
​*YOU WILL NOT BE RECOGNIZED AT GRADUATION IF YOU ARE AN UNPAID KEY CLUB MEMBER!*
​*If you have any financial hardships or further concerns, please email Mrs. Makan, our advisor. Her contact information is found in the Contact Us tab.

Powered by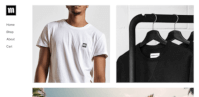 Create your own unique website with customizable templates.